Tasks
Store Concept, Store Design, 3D
Reimagine the Breitling store of the future
Buying a Breitling is a special moment.

Our goal was to make that moment last, and to make it memorable. Our retail shop concept for Breitling defines different zones within each shop, giving Breitling employees control of the customer experience and building layers of Breitling heritage into the store visit.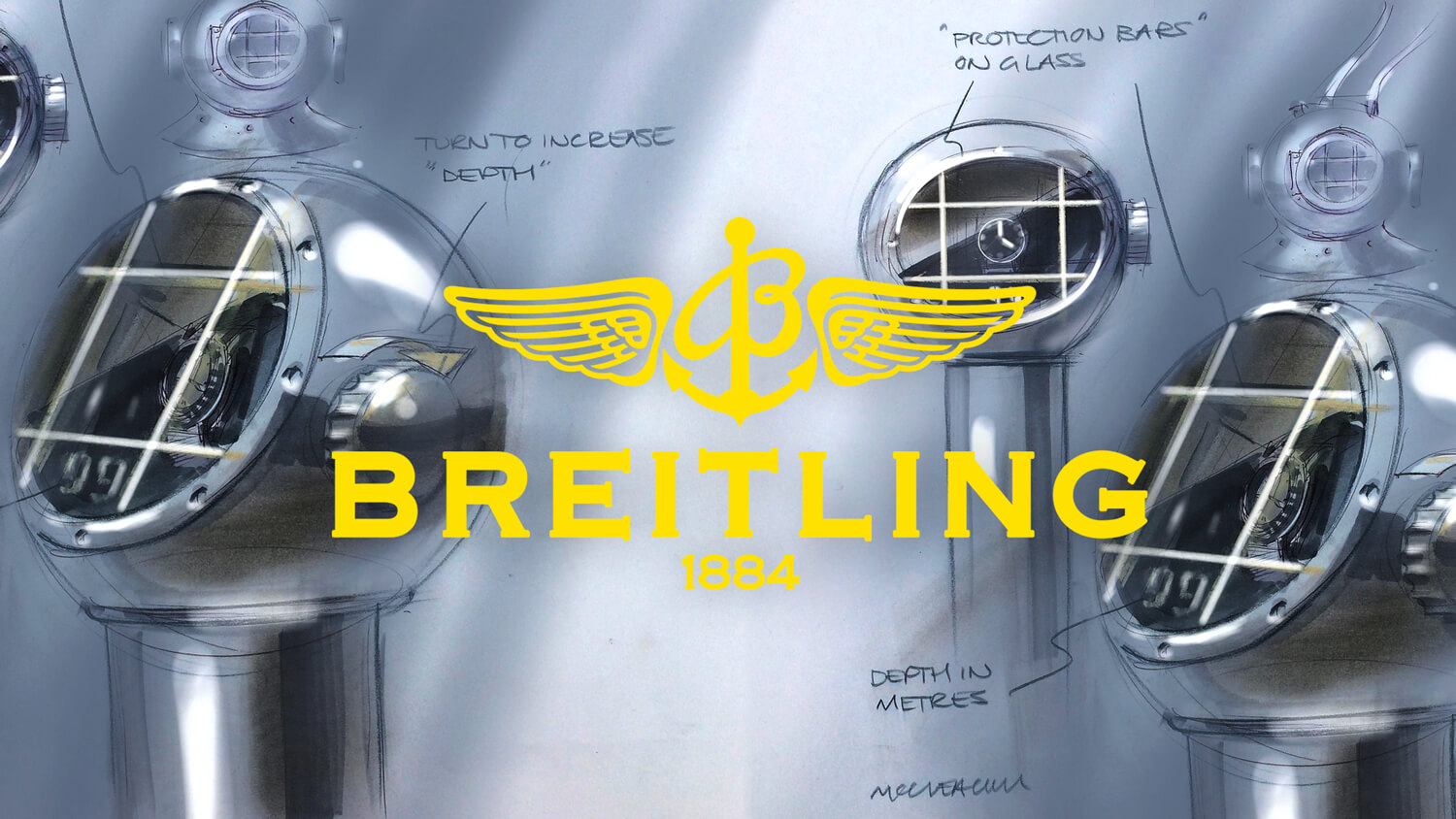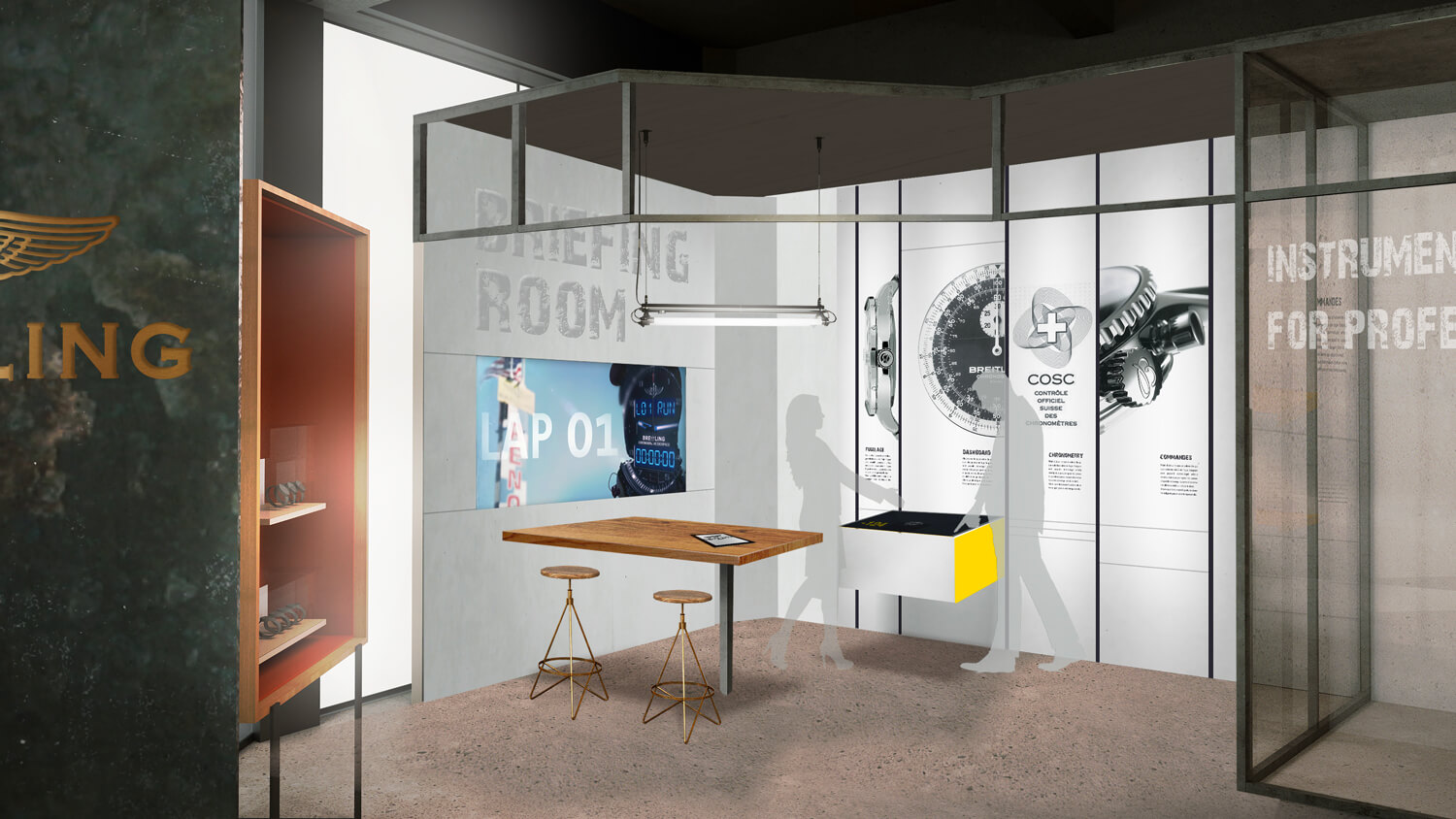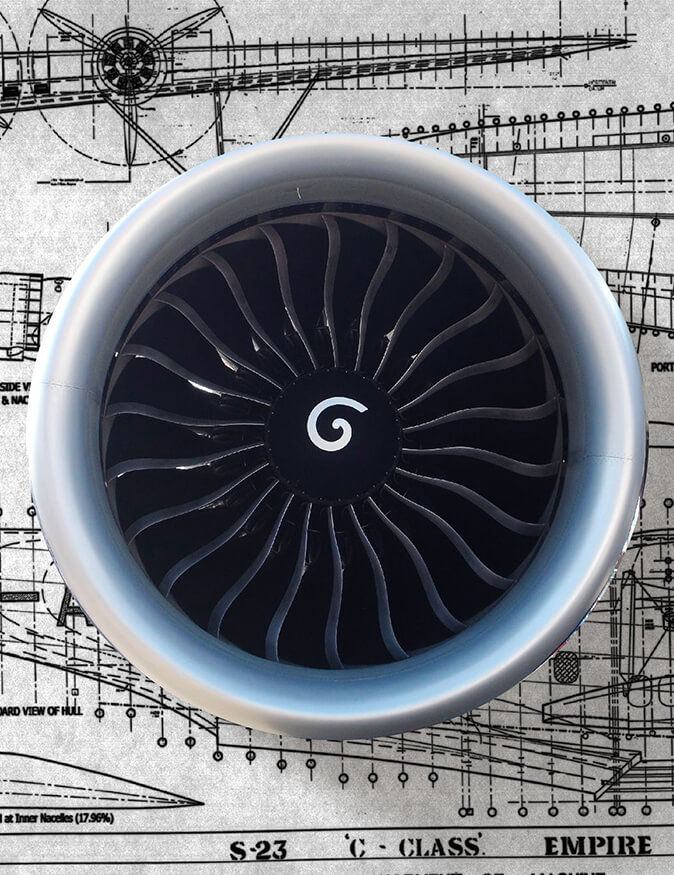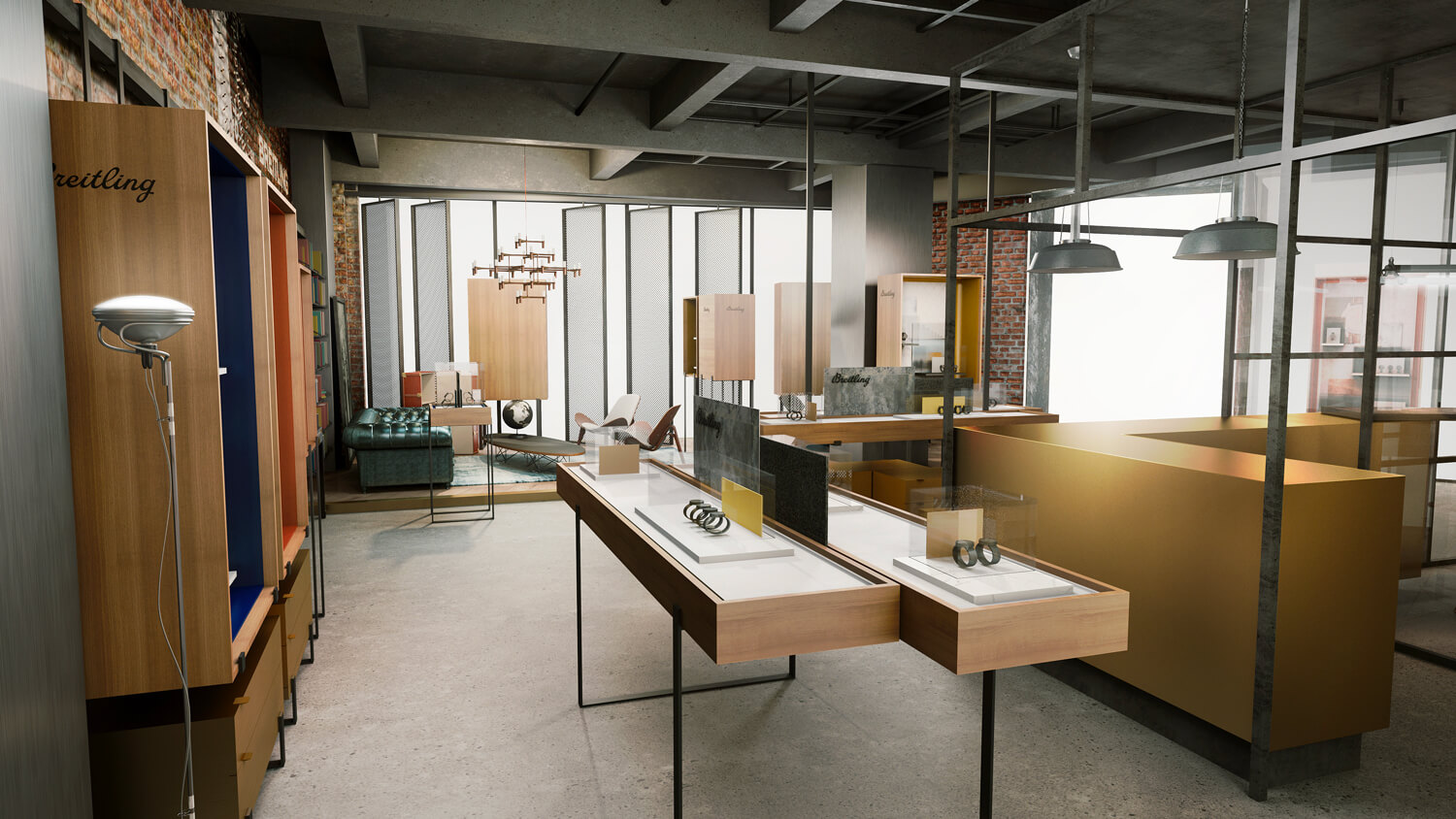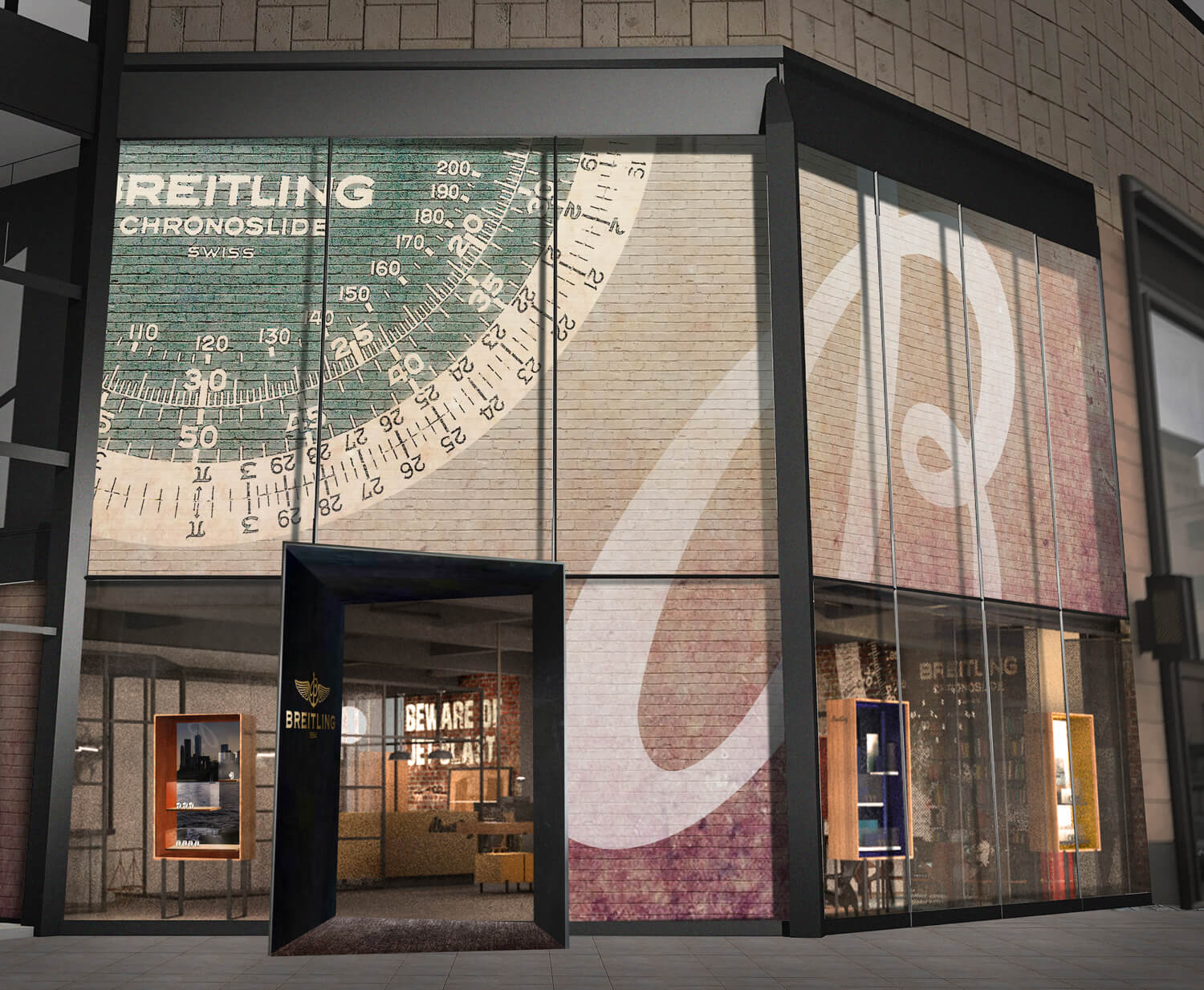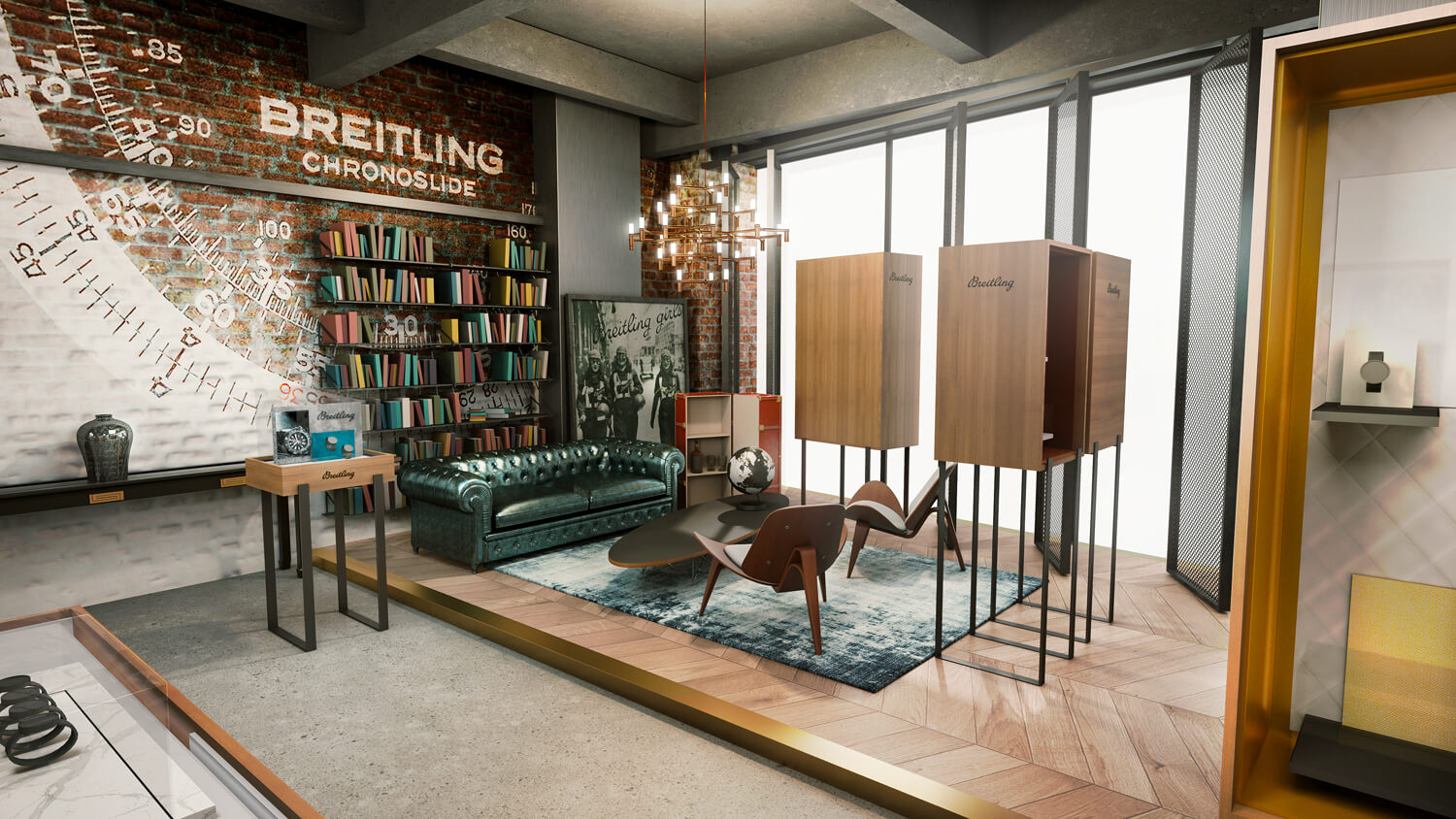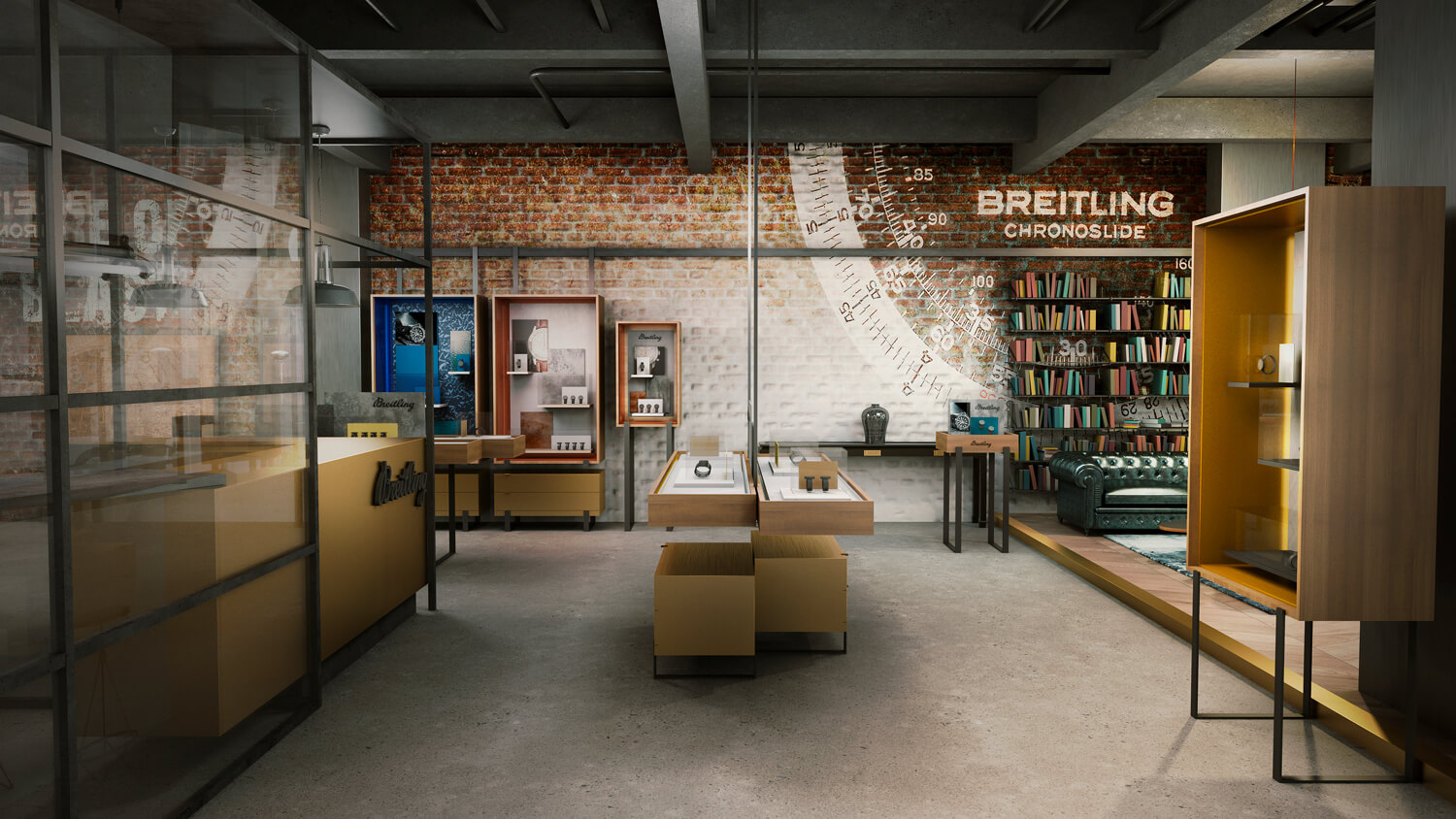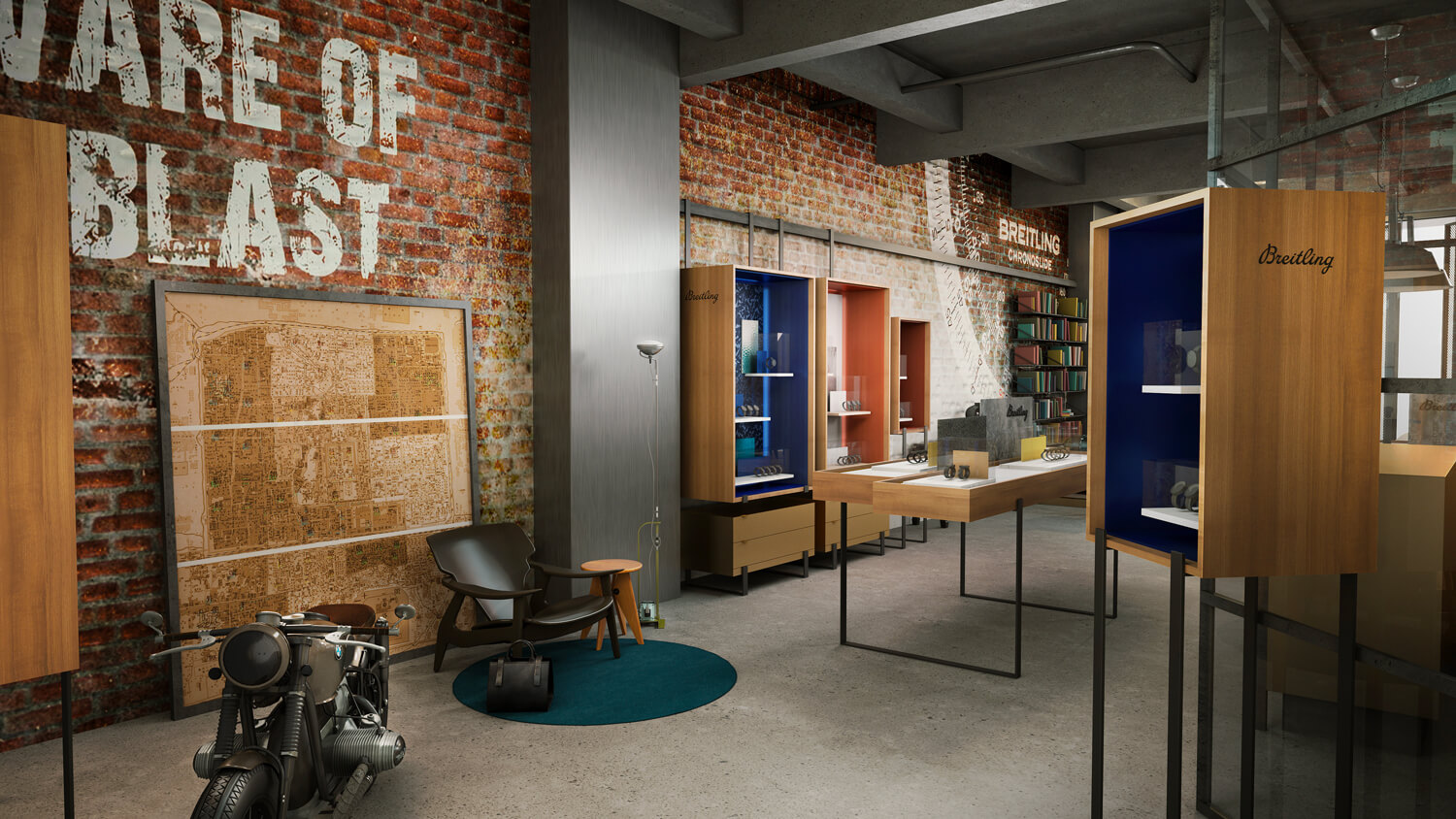 Bring the Breitling brand to life in a new way involved carefully balancing decades of tradition with a new experience that would surprise and delight consumers, connecting them intimately to the brand, not just the product.
From the entrance to the moment of departure, we planned each contactto build a rewarding experience for every visitor, every time.