Client
Nestlé Lactalis Frischprodukte Schweiz
Tasks
Brand Essence Workshop, Brand and Variant Naming, Brand Identity, Pack Design, Artwork, Art Direction, Copywriting
Create a high protein brand that will work for Hirz
Hirz is a classic brand with a 150-year history.

To break into the fast-growing hi protein category, they needed a sub-brand that would stand out on-shelf but remain recognisably Hirz.

Our High Protein polygons pick up the natural feel of the Swiss mountains and give them a sporty, nutri-engineered edge that stands out and extends across multiple product types.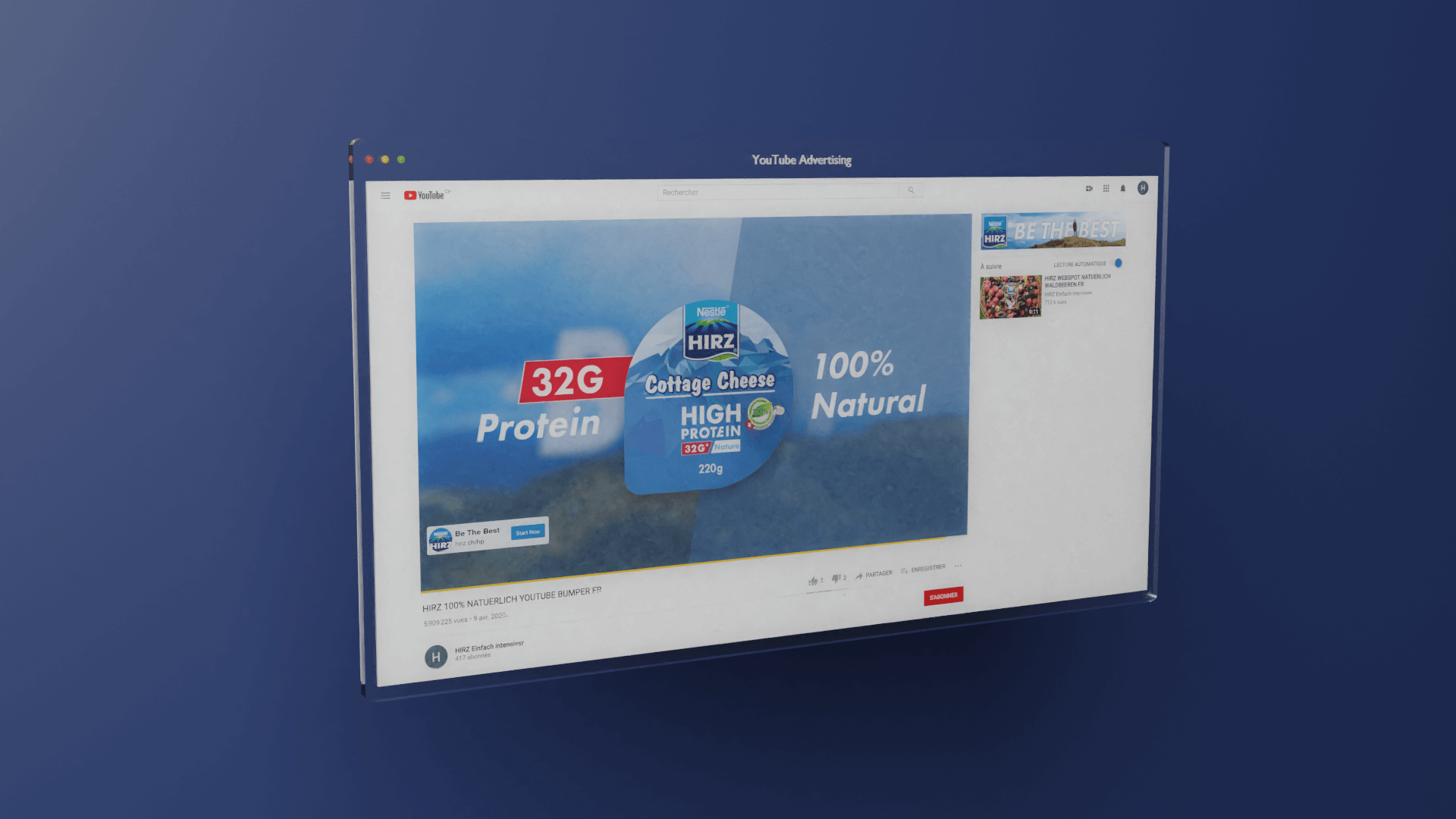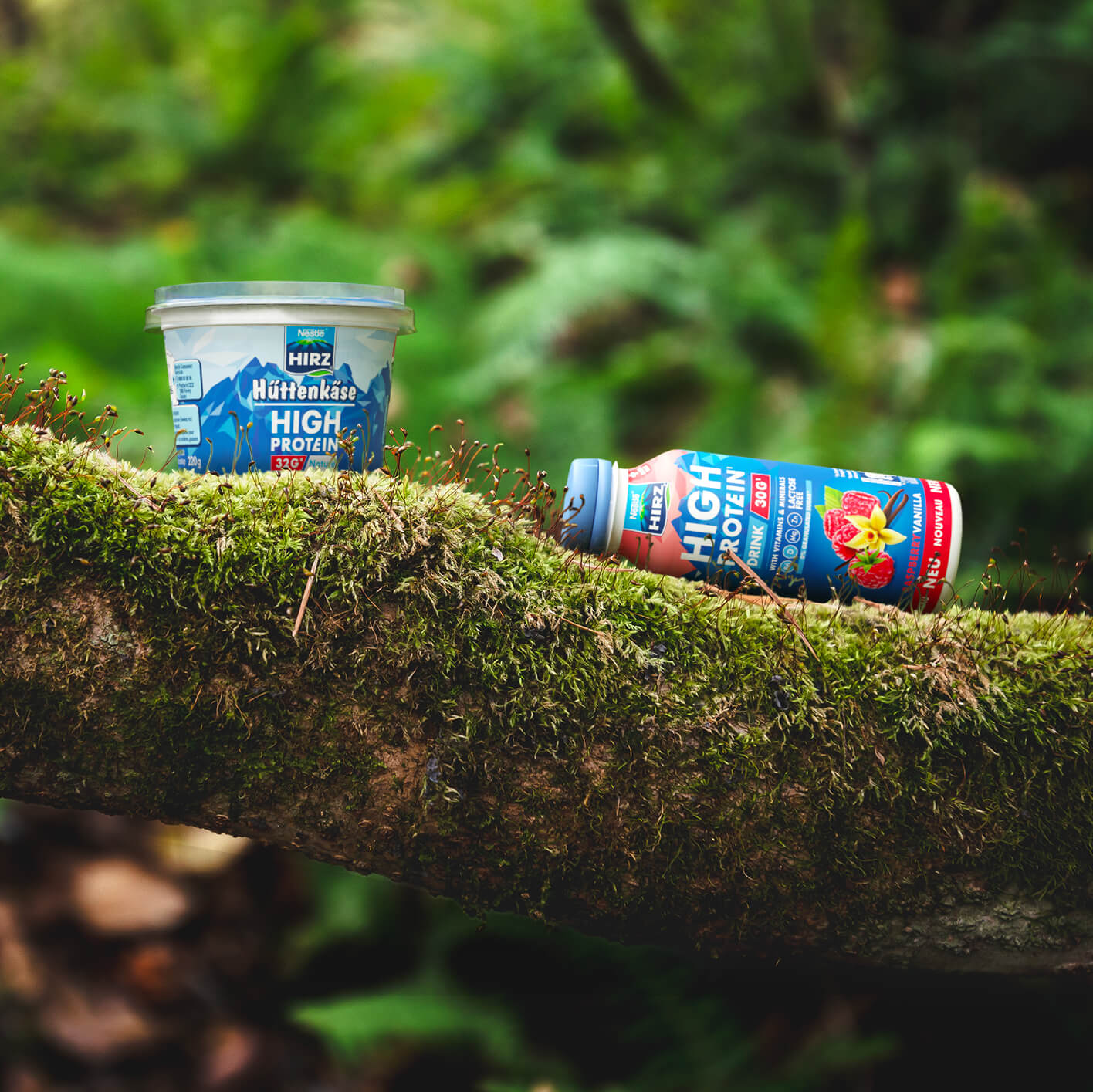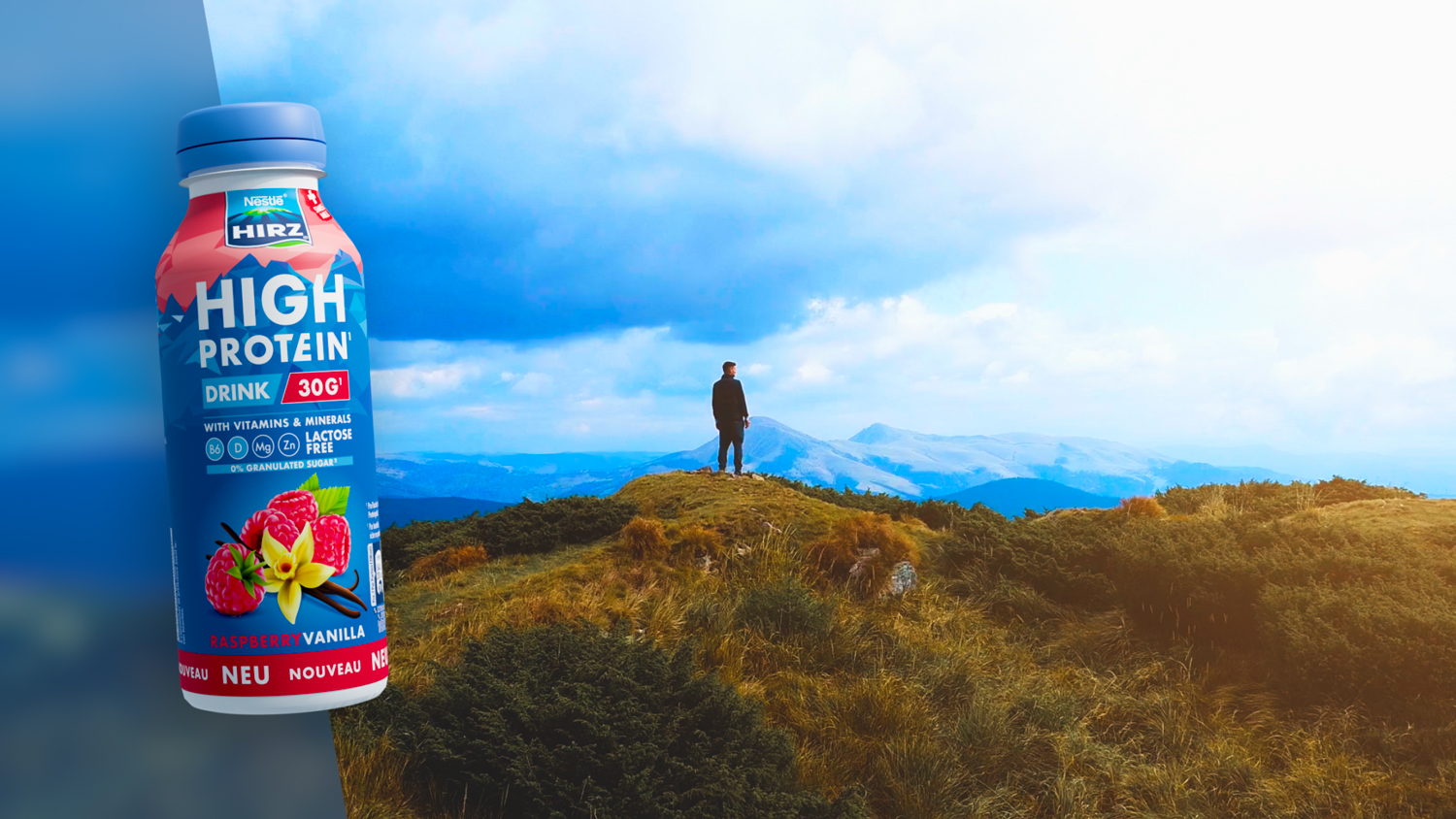 We worked with the client in an intensive brand essence workshop to clarify and prioritise the features and benefits of the products, and defined a brand personality that would stand out in a very functional category.
Keeping the visual focus on the key ingredients ensured the real food message came across clearly on pack and laid the foundations for a Meal My Way universe that continues to evolve with new flavours and limited editions.