Client
Nestlé International Travel Retail
Tasks
Brand Concept and Guidelines, Packaging Design, Brand Activation, Videos, Social Media, Training Materials, Sales Collateral
Back to the top
Create premium branding that will take Cailler back to the top of the international marketplace after a 50-years absence.

The Cailler brand couldn't compete against competitors at the global level, so we reworked everything apart from the chocolate.

We applied the design codes of premium confectionery - texture, restraint, layering and finesse (and ribbons) - to produce a box that oozed quality and heritage, and then expanded that universe to every single touchpoint, giving duty-free shoppers an attractive new option for great gifting.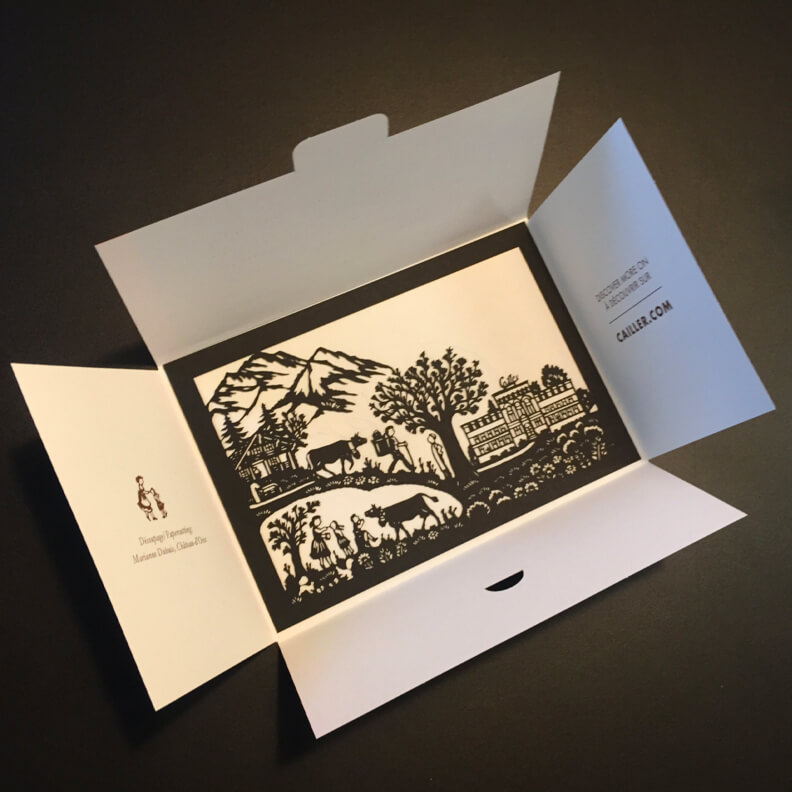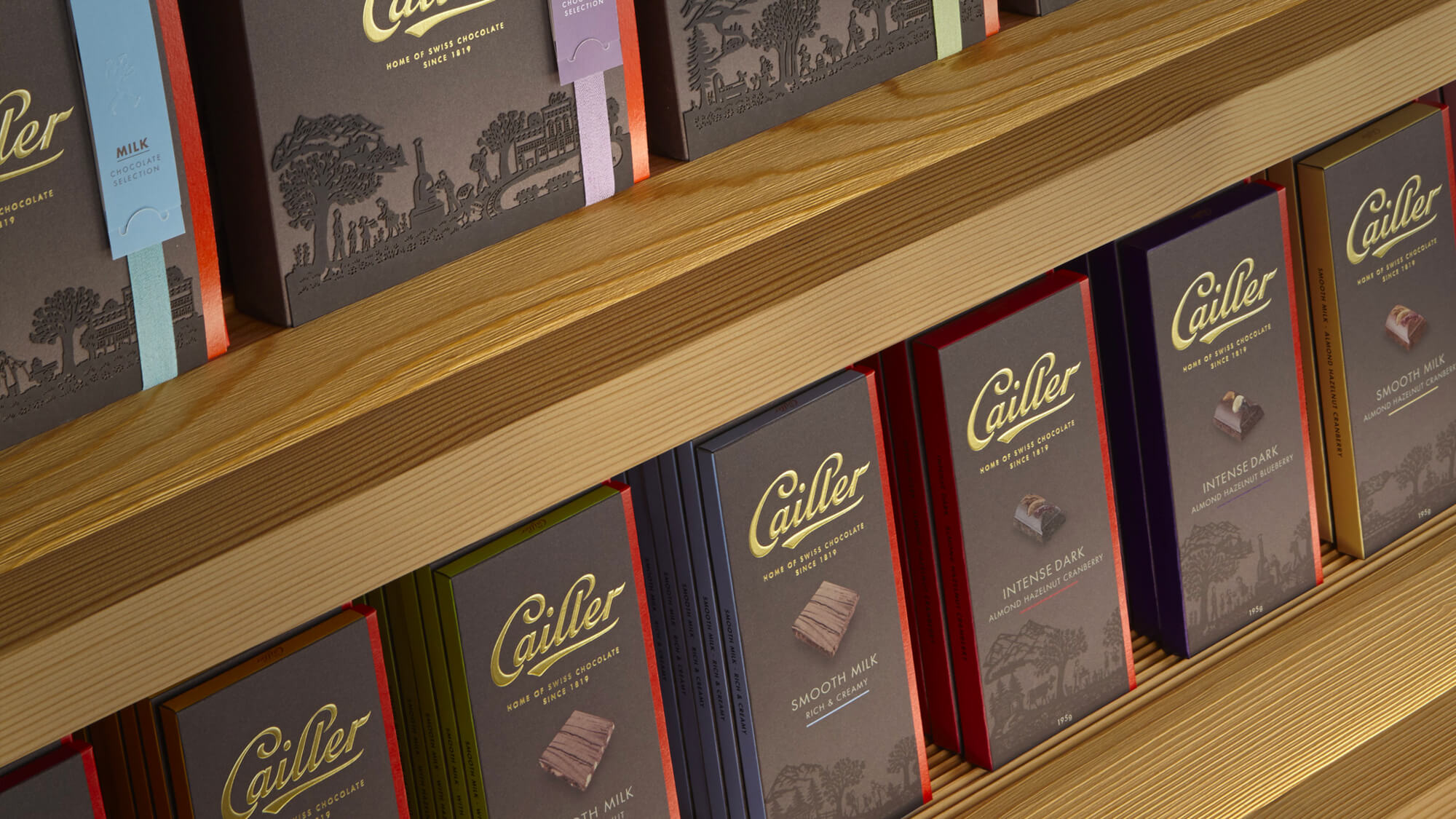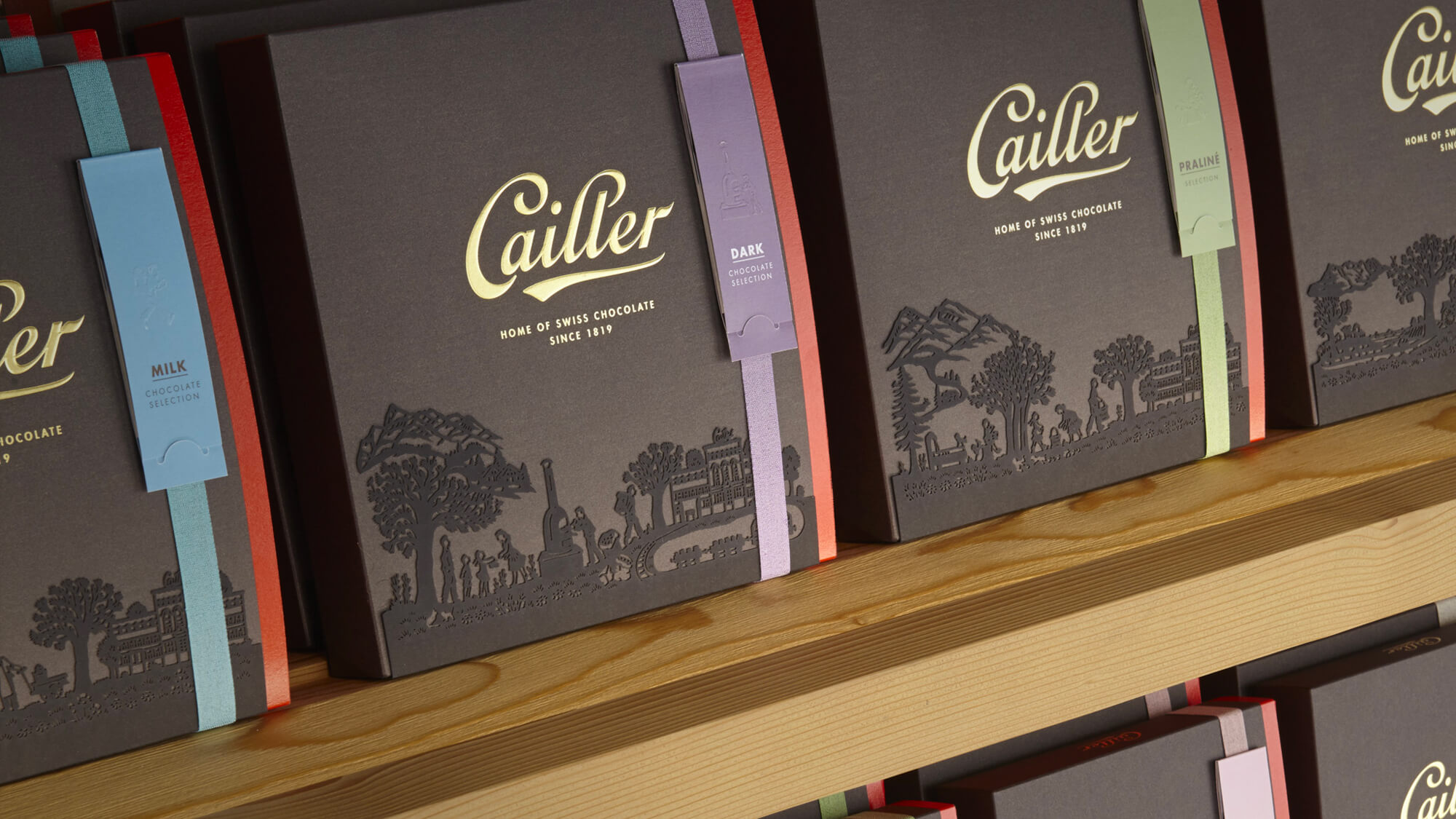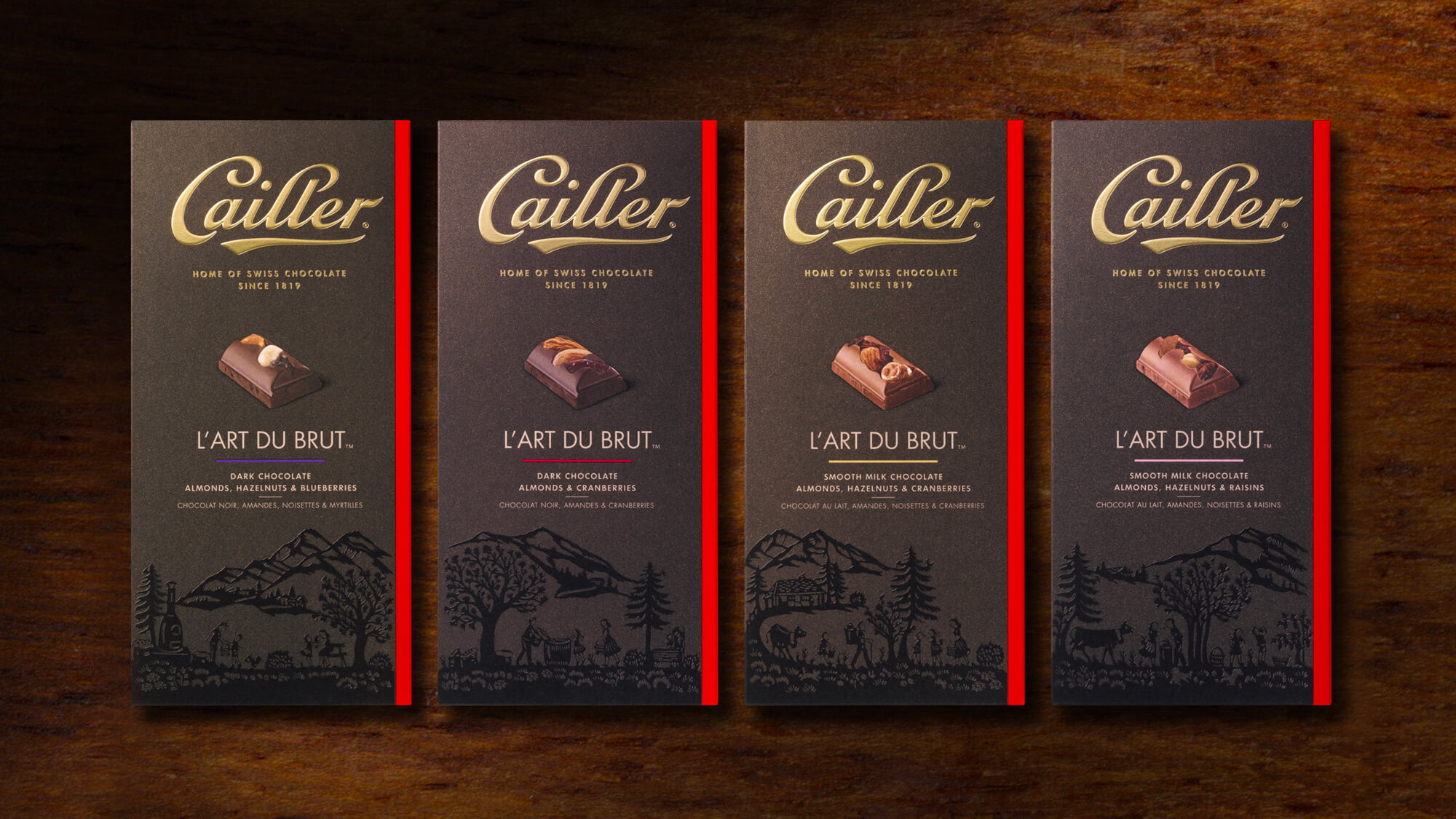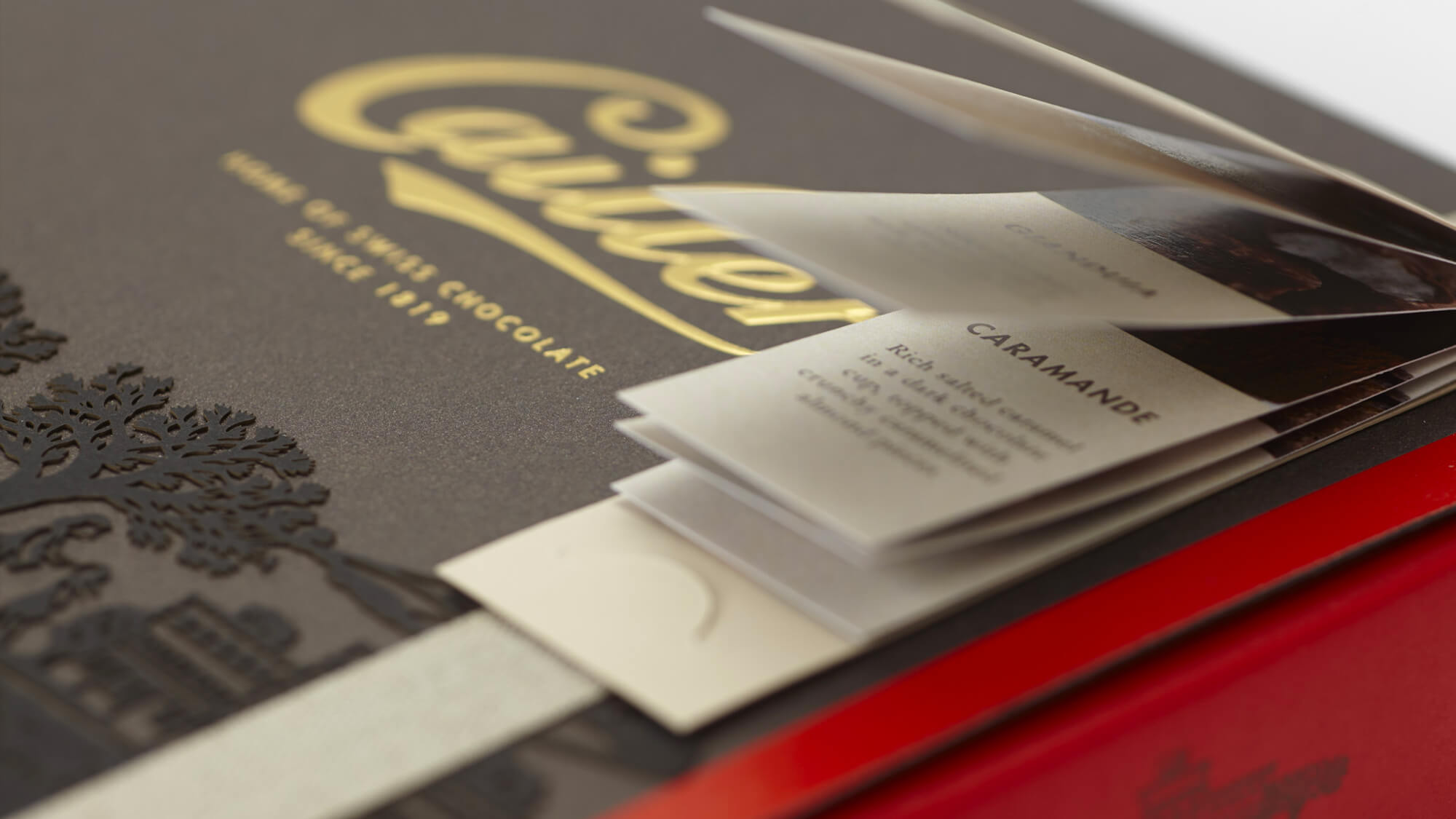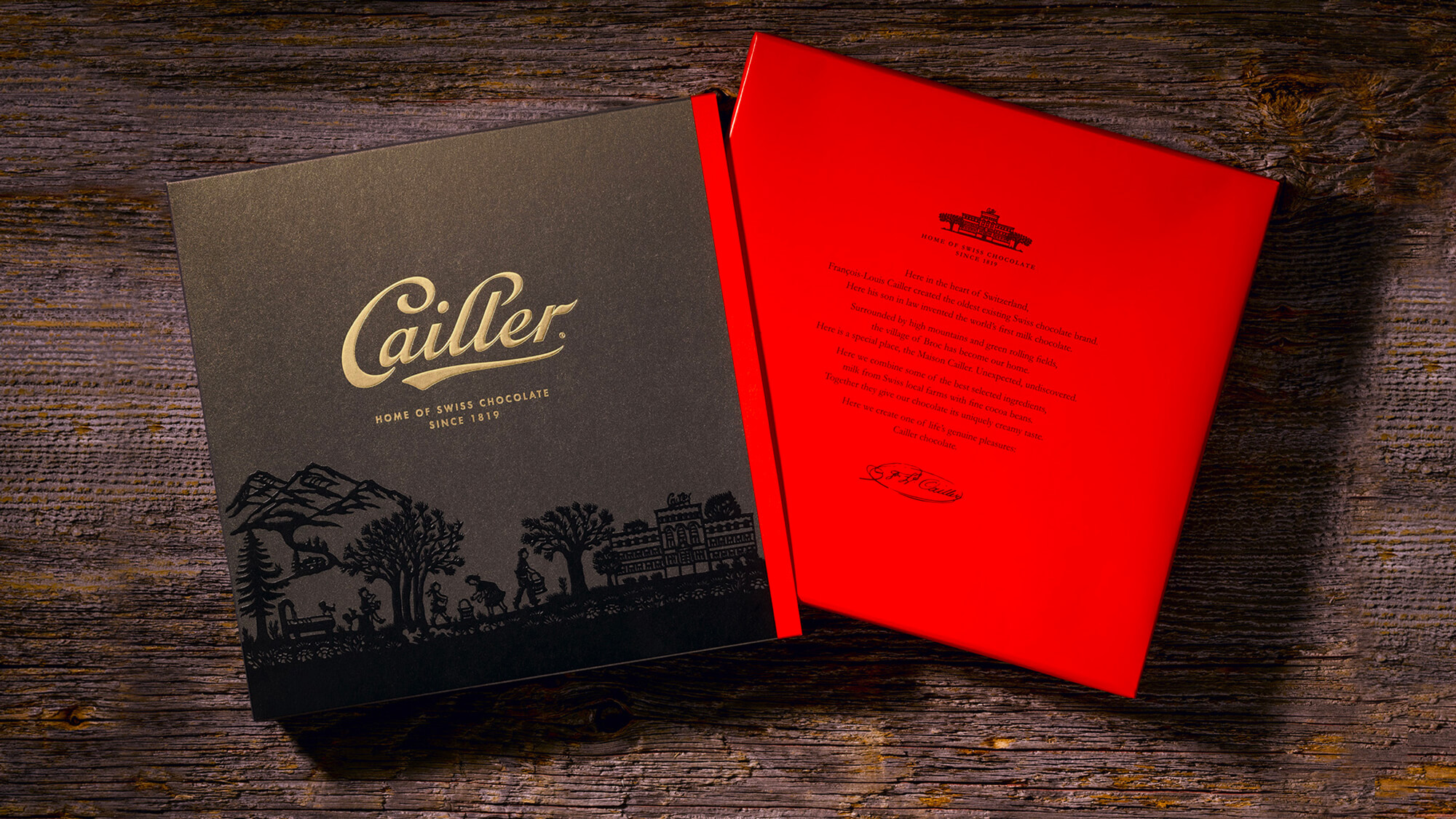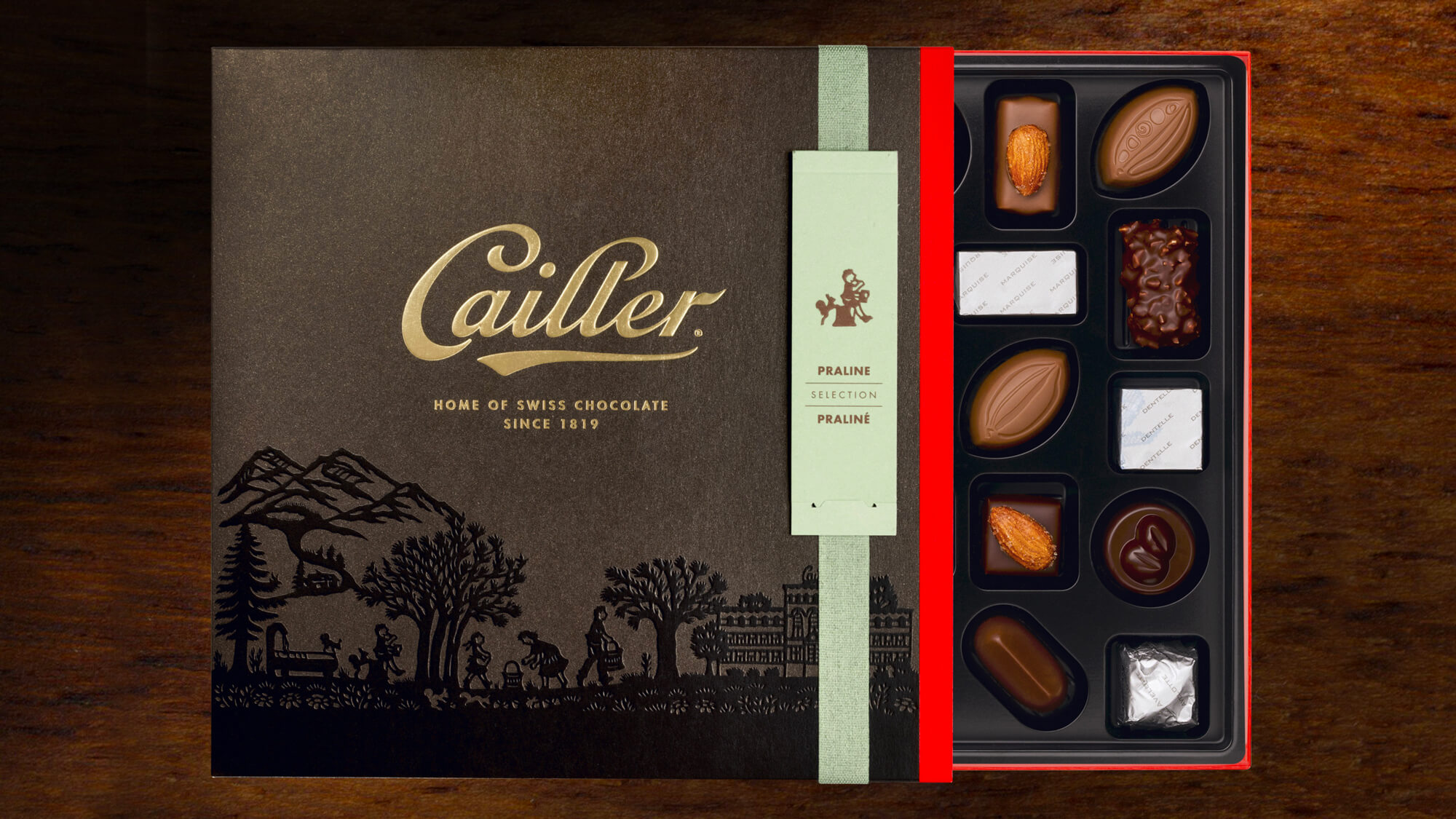 Working with agencies in New York, San Francisco and Shanghai, we took the Cailler brand from duty-free shops to food trucks and pop-up stores and then to amazon.com.

Consumers flocked to pay a premium for the classy, timeless design, and to enjoy the immersive experience of - virtually - visiting Maison Cailler itself.